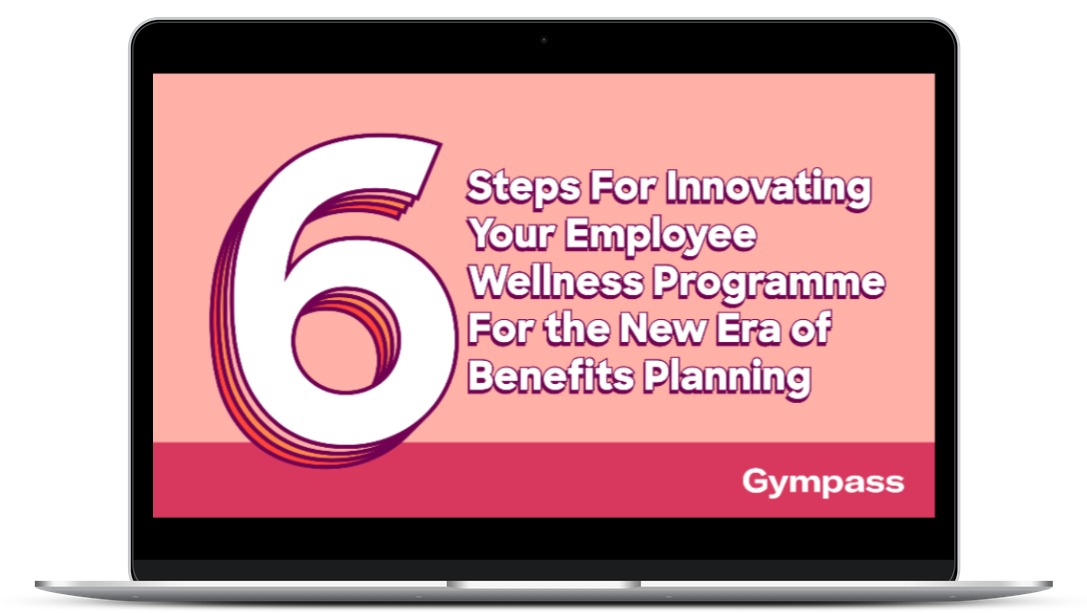 6 Steps For Innovating Your Employee Wellness Programme For the New Era of Benefits Planning
The need for employers to find new and innovative ways to attract top candidates and retain their existing workforce has brought an increased focus on how employee wellness benefits need to evolve. Gympass is exploring on this ebook:
- How modern workplace and employee wellness plans are not simply a minor perk. They're a crucial element of promoting workplace wellbeing and employee health.
- The need for corporate employee wellness programs has increased due to the COVID-19 pandemic.
- Six actionable insights that will inform your next-era benefits planning strategy for 2022 and beyond.
About Gympass
Gympass is a complete corporate wellbeing platform that ignites and fuels every journey to feel good. We do this by reinventing wellbeing, making it universal, engaging and accessible. Worldwide companies rely on Gympass' unmatched variety, convenience, and flexibility to support their employees' health and happiness. With over 50,000 fitness partners, 1,300 on demand classes, 2,000 hours of meditation, 1000 healthy recipes, weekly 1:1 therapy sessions, and hundreds of personal trainers, Gympass supports every wellbeing journey. We partner with best in class wellbeing providers in multiple markets across North America, Latin America, and Europe.