10 Essential Readings for Mental Health Month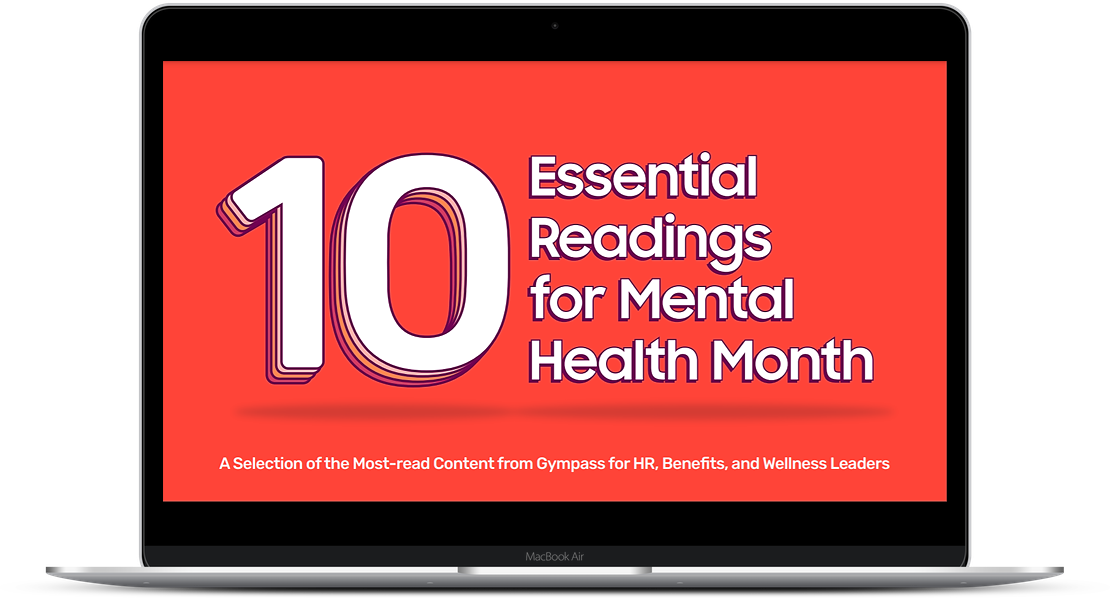 We have put together 10 of our most-read blog articles, e-books, and guides related to employee mental health. The topics range from cultivating a new sense of wellbeing in your workplace to tips on how to raise awareness about mental health in your workplace to ways of making the most of virtual therapy.

This e-book will support you with information, tips, and tools to overcome challenges and be able to support the wellbeing of each and every one of your employees. With a short introduction to each of those 10 resources, we make available to you links to download and dive deeper into each one.
About Gympass
Gympass is a complete corporate wellbeing platform that ignites and fuels every journey to feel good. We do this by reinventing wellbeing, making it universal, engaging and accessible. Worldwide companies rely on Gympass' unmatched variety, convenience, and flexibility to support their employees' health and happiness. With over 50,000 fitness partners, 1,300 on demand classes, 2,000 hours of meditation, 1000 healthy recipes, weekly 1:1 therapy sessions, and hundreds of personal trainers, Gympass supports every wellbeing journey. We partners with best in class wellbeing providers in multiple markets across North America, Latin America, and Europe.