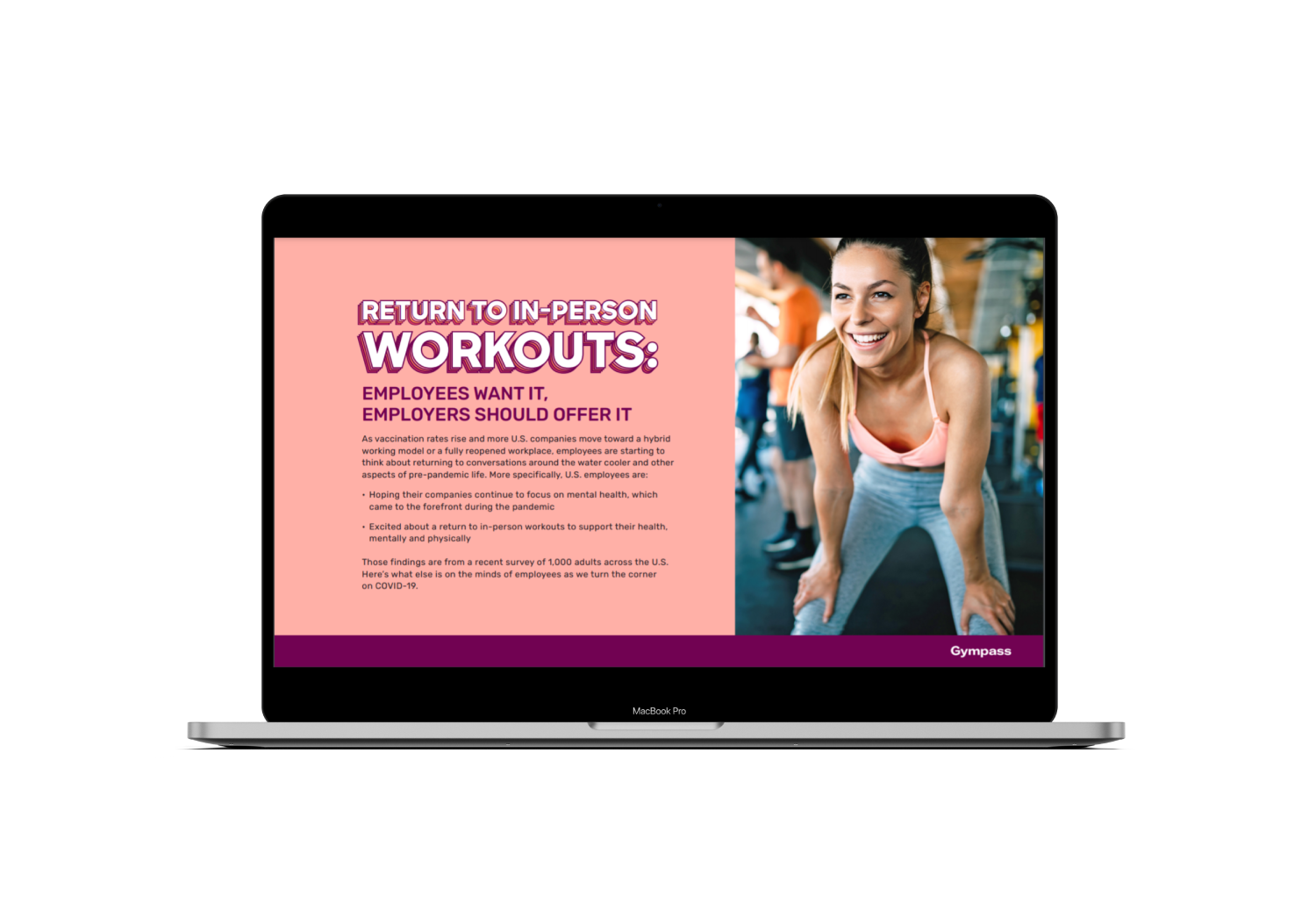 Return To In-Person Workouts: Employees Want It, Employers Should Offer It
As vaccination rates rise and more U.S. companies move toward a hybrid working model or a fully reopened workplace, employees are starting to think about returning to conversations around the water cooler and other aspects of pre-pandemic life. More specifically, U.S. employees are:
Hoping their companies continue to focus on mental health, which came to the forefront during the pandemic

Excited about a return to in-person workouts to support their health mentally and physically
Those findings are from a recent survey of 1,000 adults across the U.S. Download the infographic to discover what else is on the minds of employees as we turn the corner on COVID-19.
About Gympass
Gympass is a complete corporate wellbeing platform that ignites and fuels every journey to feel good. We do this by reinventing wellbeing, making it universal, engaging, and accessible. Worldwide companies rely on Gympass' unmatched variety, convenience, and flexibility to support their employees' health and happiness. With over 50,000 fitness partners, 1,300 on-demand classes, 2,000 hours of meditation, 1000 healthy recipes, weekly 1:1 therapy sessions, and hundreds of personal trainers, Gympass supports every wellbeing journey. We partner with best-in-class wellbeing providers in multiple markets across North America, Latin America, and Europe.