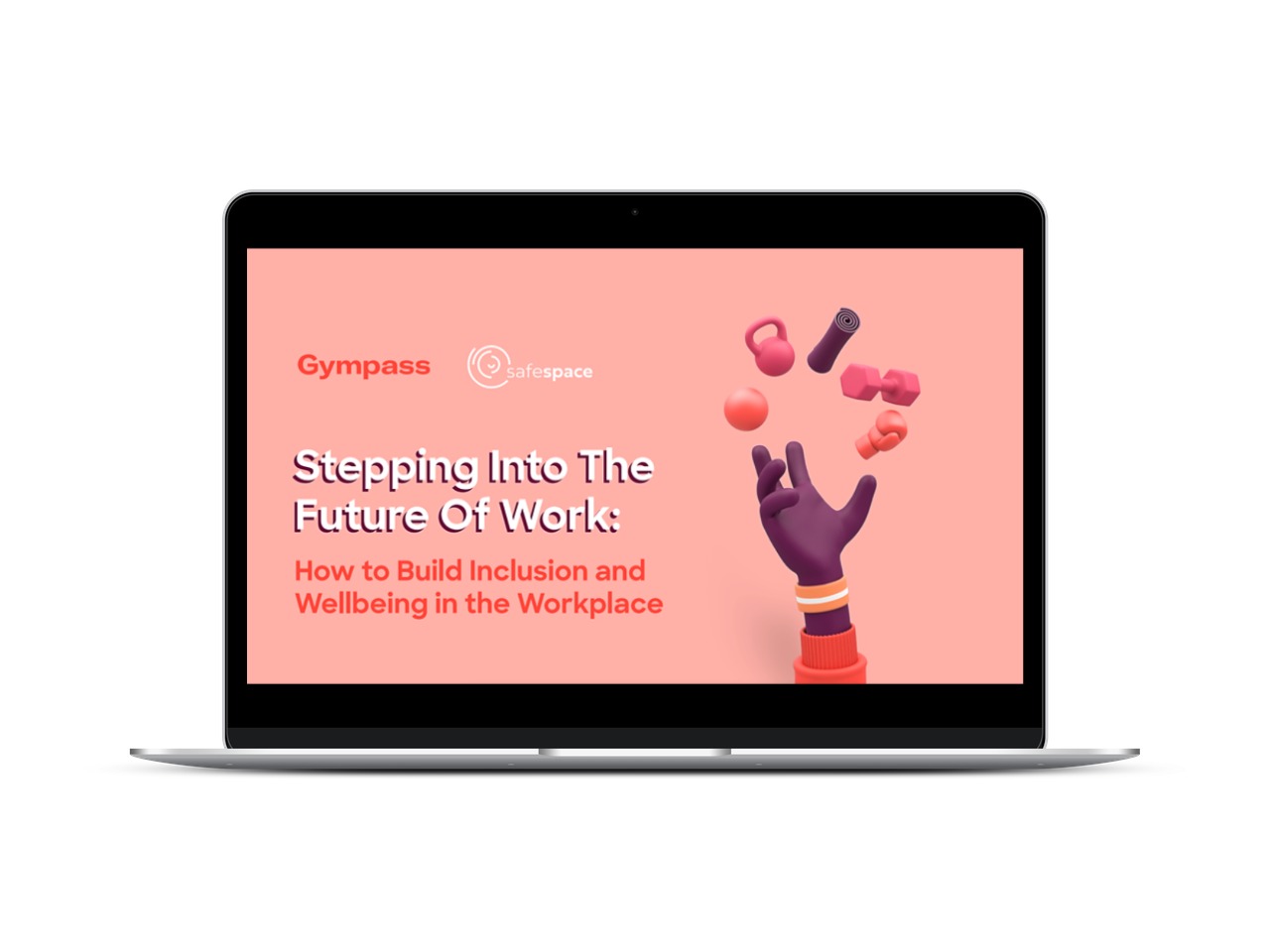 Stepping Into The Future Of Work:
How to Build Inclusion and Wellbeing in the Workplace
As we look back on another chaotic year, we've seen a significant shift in companies' attention to employee wellbeing and the workplace experience. This ranges from gender and racial equality to the physical and mental health of employees.
Finding ways to foster a healthier, engaged and more inclusive workforce has become a top priority for HR leaders that want to succeed in the new world of work.
This is why Gympass has partnered with SafeSpace in order to help HR leaders to learn how to adapt in order to deliver an exceptional employee experience according to new employee expectations.
About Gympass
Gympass is a complete corporate wellbeing platform that ignites and fuels every journey to feel good. We do this by reinventing wellbeing, making it universal, engaging and accessible. Worldwide companies rely on Gympass' unmatched variety, convenience, and flexibility to support their employees' health and happiness. With over 50,000 fitness partners, 1,300 on demand classes, 2,000 hours of meditation, 1000 healthy recipes, weekly 1:1 therapy sessions, and hundreds of personal trainers, Gympass supports every wellbeing journey. We partner with best in class wellbeing providers in multiple markets across North America, Latin America, and Europe.