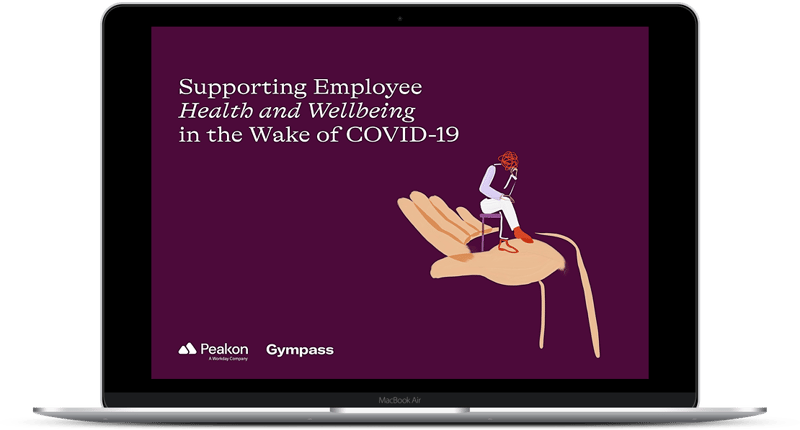 Supporting Employee Health and Wellbeing in the Wake of COVID-19
In the face of a global pandemic, employees have had to implement significant changes to their working lives that would normally take years, in only a matter of months. Coupled with social isolation, economic uncertainty, and few options for escape, many people are overwhelmed by deep fatigue, extreme stress, work-life imbalance, and financial anxiety.
Based on Peakon, a Workday company's, extensive database of over 150 million employee survey responses, and 30 million employee comments, we're able to showcase how employee health and wellbeing has evolved over the past few years.
Key takeaways from the survey include:
Physical health is a concern in some industries such as healthcare and manufacturing, but overall, mental and financial health dominated the conversation, comprising over 75% of employee wellbeing comments throughout 2020.
HR leaders in both Mexico and the U.S. are in strong agreement about their commitment to wellbeing, at 35% and 33% respectively. While those in Brazil have the least confidence in their organization's approach, with only 14% agreeing with the statement.

The reliance on data to make decisions about benefits varies between different countries. In the United States, 29% of respondents strongly agree

that they

rely on data, while only 13% say the same in Brazil.
To learn more about how the industry is investing in wellness and employee health, download the report now.
About Gympass
Gympass is a complete corporate wellbeing platform that ignites and fuels every journey to feel good. We do this by reinventing wellbeing, making it universal, engaging and accessible. Worldwide companies rely on Gympass' unmatched variety, convenience, and flexibility to support their employees' health and happiness. With over 50,000 fitness partners, 1,300 on demand classes, 2,000 hours of meditation, 1000 healthy recipes, weekly 1:1 therapy sessions, and hundreds of personal trainers, Gympass supports every wellbeing journey. We partners with best in class wellbeing providers in multiple markets across North America, Latin America, and Europe.