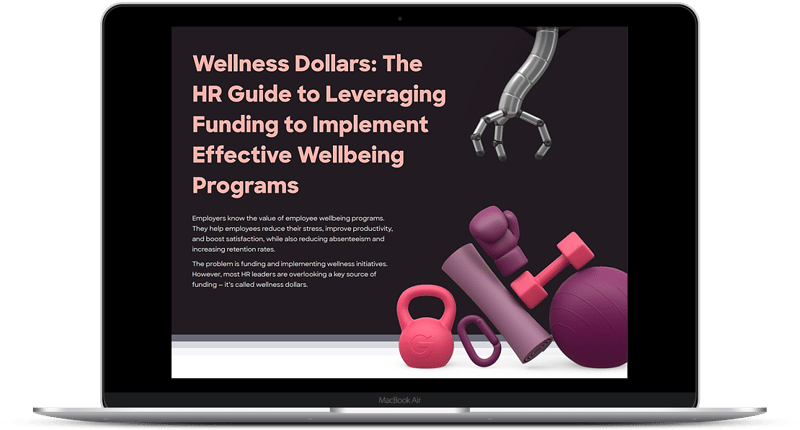 Wellness Dollars: The HR Guide to Leveraging Funding to Implement Effective Wellbeing Programs
HR leaders know the importance of developing an employee wellness program. But funding is often one of the biggest obstacles they face.
However, they're often overlooking a big source of financing — wellness dollars. This guide describes what they are, what they're commonly used for, and how to make the most of them with corporate wellbeing platforms like Gympass.
Main takeaways:
Most HR leaders don't make use of wellness dollars — a reserve fund held by insurance carriers that their clients can use toward qualifying wellness programs.
Wellness dollars can be accessed and used when HR collaborates with dedicated consultants from insurance companies.
HR commonly uses wellness dollars for approved eligible expenses, including nutritional counseling, gym memberships, and mental health services.
Gympass, the most complete corporate wellbeing platform in the world, qualifies for wellness dollars.
About Gympass
Gympass is a complete corporate wellbeing platform that ignites and fuels every journey to feel good. We do this by reinventing wellbeing, making it universal, engaging and accessible. Worldwide companies rely on Gympass' unmatched variety, convenience, and flexibility to support their employees' health and happiness. With over 50,000 fitness partners, 1,300 on demand classes, 2,000 hours of meditation, 1000 healthy recipes, weekly 1:1 therapy sessions, and hundreds of personal trainers, Gympass supports every wellbeing journey. We partners with best in class wellbeing providers in multiple markets across North America, Latin America, and Europe.