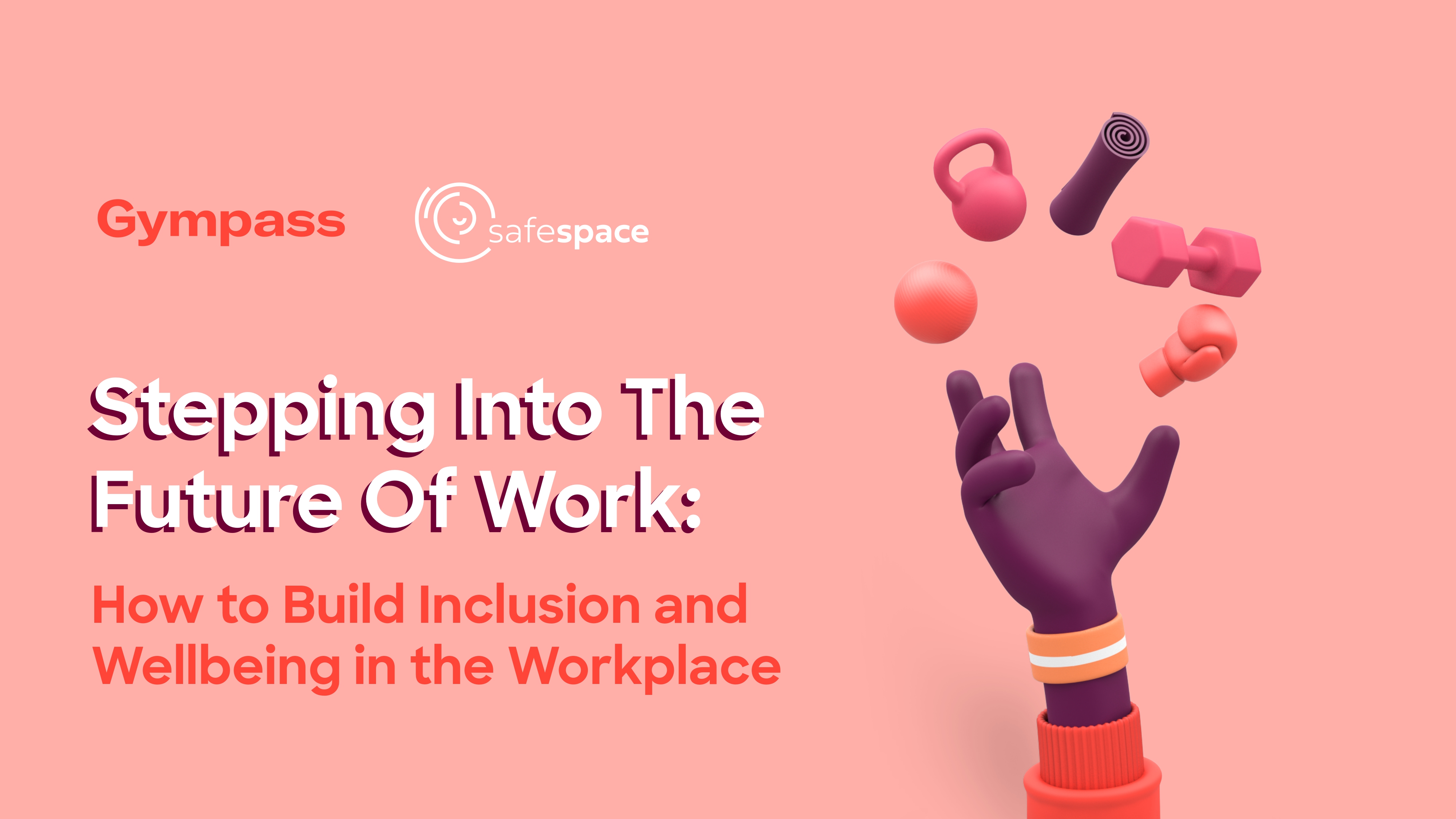 Free Ebook


Stepping Into The Future Of Work:
How to Build Inclusion and Wellbeing in the Workplace

About this ebook

As we look back on another chaotic year, we've seen a significant shift in companies' attention to employee wellbeing and the workplace experience. This ranges from gender and racial equality to the physical and mental health of employees.

This ebook includes:

Tips on how to find ways to foster a healthier, engaged, and more inclusive workforce.
How to adapt in order to deliver an exceptional employee experience according to new employee expectations.
How other HR Leaders like you are dealing with this specific topic.
What is Gympass?
Gympass is a complete corporate wellbeing platform that ignites and fuels every journey to feel good. We do this by reinventing wellbeing, making it universal, engaging, and accessible. Worldwide companies rely on Gympass' unmatched variety, convenience, and flexibility to support their employees' health and happiness.
I started to better myself when I found out the company I worked for provided this program. I fell in love with it and would love to continue! Lisandra Leon, CVS Pharmacy
Being a first-time mom during the pandemic and raising a newborn without support, mental health and nutrition apps available on the platform have helped me navigate the challenging journey. Sree Karampudi, BMS
Employees asked for Gympass and today, we only receive praise about the partnership. Gympass has helped a lot in terms of mental health. The apps available on the platform help address the issue. Making benefits uniform across countries is a very important topic for us, so partnering with Gympass makes a big difference. Bianca R., John Deere
Want to learn how Gympass can boost employee wellness?
Book time with a employee wellness expert.

Copyright © 2022 Gympass. All Rights Reserved.