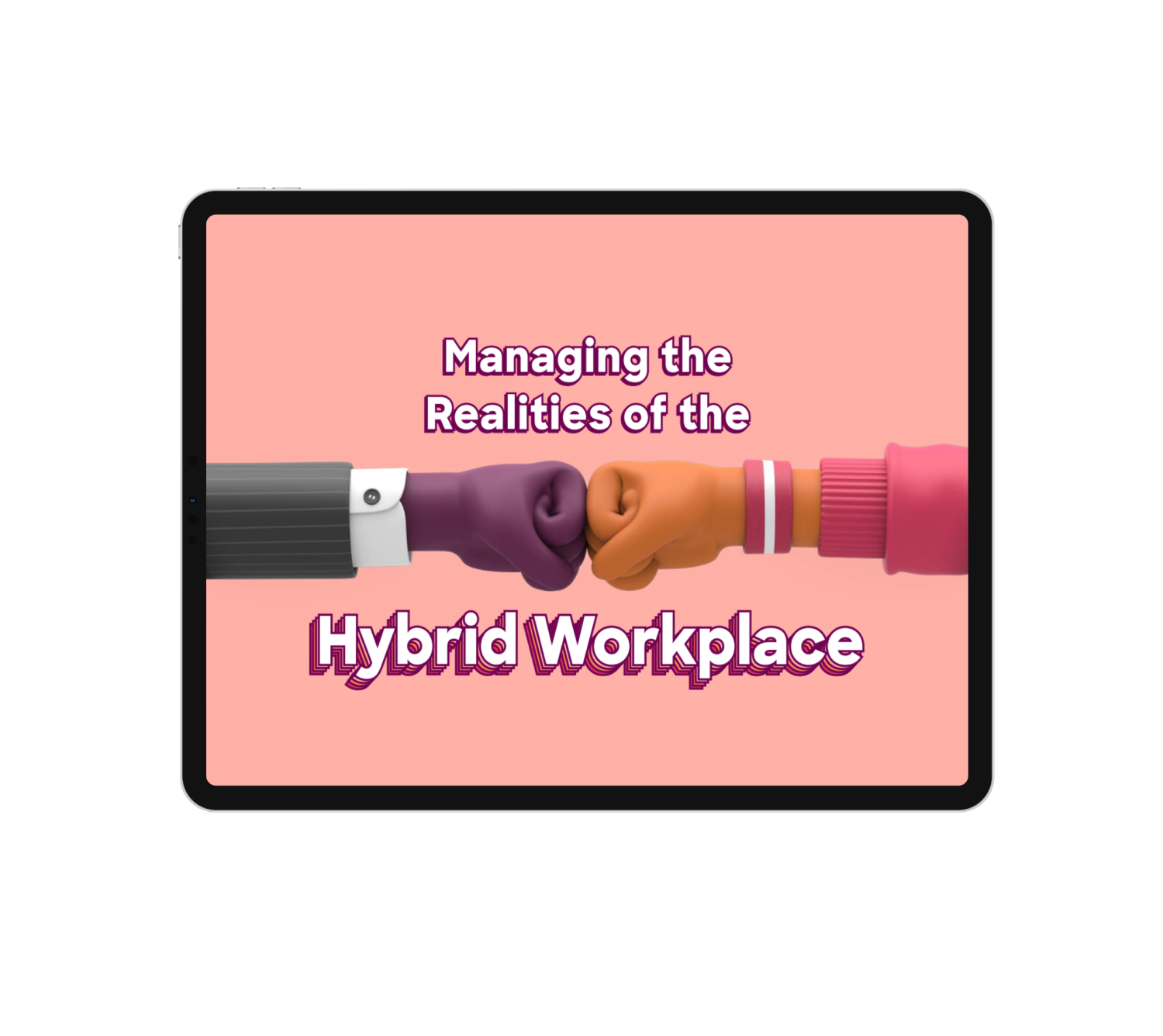 Managing the Realities of the Hybrid Workplace

Remote work is the future, but it won't come easily. Understand the myths, fears, and challenges of this new work model, and answer them with four strategies for meeting the realities of the hybrid workforce.
A guide with four strategies that counter the most common myths about the downside of the hybrid work model and can help create a successful hybrid workplace.

Main takeaways include:

Create a culture of trust and psychological safety
Invest in your social capital
Focus on learning, redefine performance measurements
Instill a shared future and vision
About Gympass
Gympass is a complete corporate wellbeing platform that ignites and fuels every journey to feel good. We do this by reinventing wellbeing, making it universal, engaging, and accessible. Worldwide companies rely on Gympass' unmatched variety, convenience, and flexibility to support their employees' health and happiness. With over 50,000 fitness partners, 1,300 on-demand classes, 2,000 hours of meditation, 1000 healthy recipes, weekly 1:1 therapy sessions, and hundreds of personal trainers, Gympass supports every wellbeing journey. We partner with best-in-class wellbeing providers in multiple markets across North America, Latin America, and Europe.