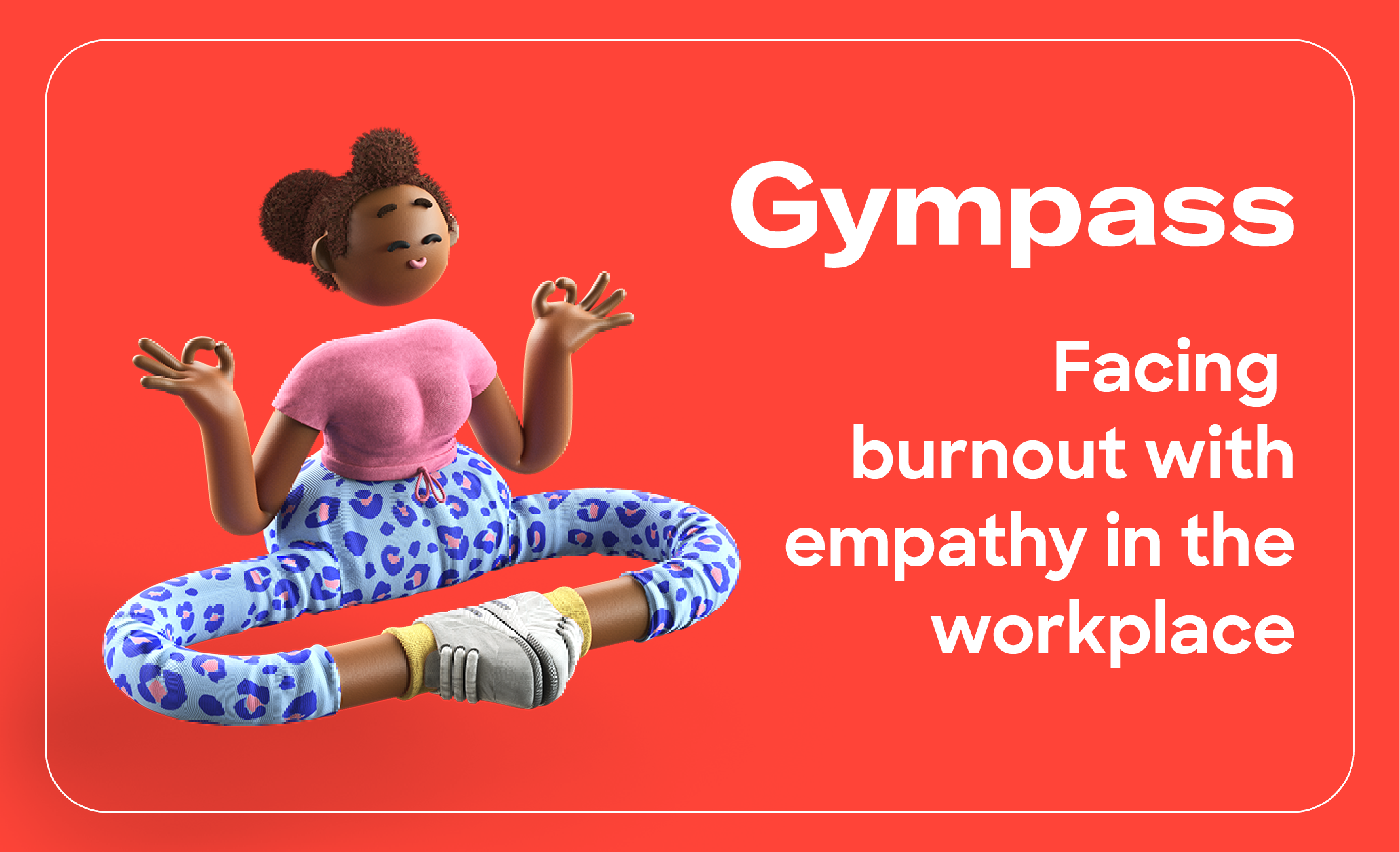 Free Guide
Facing Burnout with Empathy
About this ebook

Burnout is a condition described as the state of emotional, physical, and mental exhaustion caused by extreme and prolonged stress.

This ebook includes:

What is burnout and how to identify the signs
Knowing the difference between burnout and stress
How burnout affects your company
Tips for coping with burnout in the workplace
What is Gympass?
Gympass is a complete corporate wellbeing platform that ignites and fuels every journey to feel good. We do this by reinventing wellbeing, making it universal, engaging, and accessible. Worldwide companies rely on Gympass' unmatched variety, convenience, and flexibility to support their employees' health and happiness.
I started to better myself when I found out the company I worked for provided this program. I fell in love with it and would love to continue! Lisandra Leon, CVS Pharmacy
Being a first-time mom during the pandemic and raising a newborn without support, mental health and nutrition apps available on the platform have helped me navigate the challenging journey. Sree Karampudi, BMS
Gympass is such a game-changer. I feel extremely fortunate that my office had a partnership with Gympass. Thanks to Gympass I am able to work well and be well. Pooja Menon, PwC
Copyright © 2022 Gympass. All Rights Reserved.